Imagine something even better...
Wealth Management for Bay Area Families and Family Foundations
Even better... this is our promise to our clients
We aspire to redefine the wealth management experience by casting aside industry norms and expectations and delivering a seamless and customized partnership that gives our clients the peace of mind they deserve and desire.
Don't Just Take Our Word For It
Having spent the last twenty-five years working with a select group of families and local family foundations, we are eager to demonstrate the success and value we consistently deliver to our clients. Our clients generally have a net worth of between $10M and $100M.
To learn more, contact us for a comprehensive and complimentary evaluation.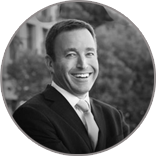 There is nothing more rewarding for me than to have a meaningful long-term relationship with my clients.
Our goal is to deliver a world class wealth management experience that addresses all of our clients' specific needs. Wealth management requires trust and confidence - and that must be earned.
I encourage you to contact me to set up a time to meet.
Warm regards,

Contact Me